A
connected
home for every lifestyle
Simple overview of your favourite things
Our simple and clean user interface gives you a one of a kind experience of your smart home. Like an organism it adapts to your habits and routines.
Automate your daily routines
With our in-built Automation hApp you will always be able to automate your living the way you want to. Simple and easy if-this-then-that conguration for every task.
Customize your home
Our multi-protocol gateway together with our protected hApp architecture opens up a completely new dimension of endless possibilities. Making the user experience always unique.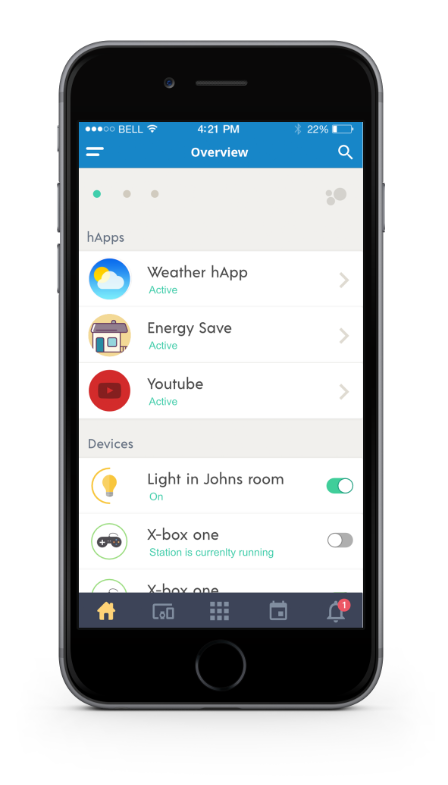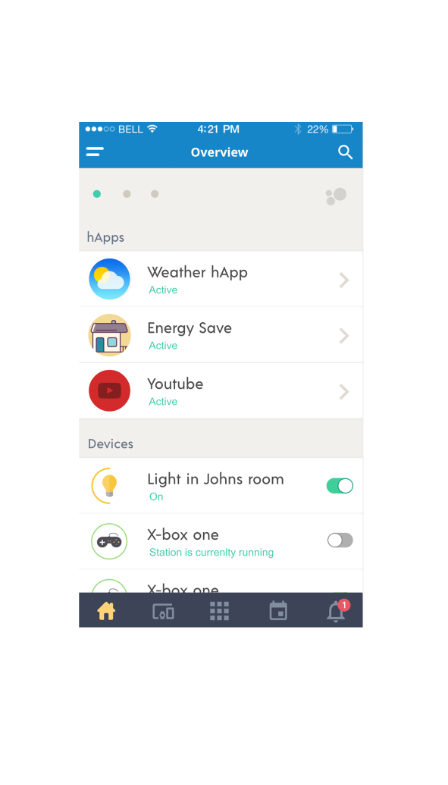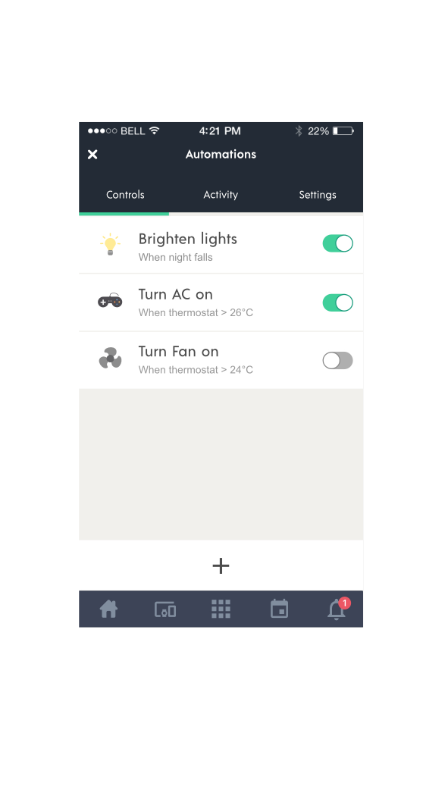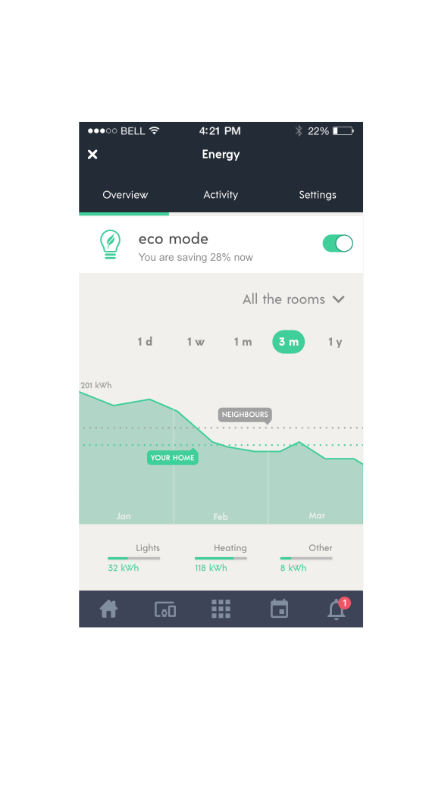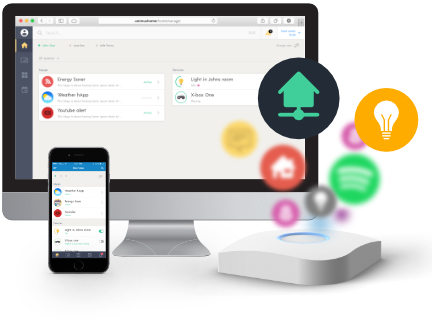 Endless possibilities
Our unique hApps give you a very personal way to customize your home after your needs. hApps are recommended after preferences and the devices you have.
Simply download what hApp fits your needs.
Read more about hApps here.
hApp World is the marketplace for all hApp creations made by Animus Home and by our community of developers. By each day new hApps are being added to create new possibilities.
Visit hApp World.
Automatic detection
Animus Heart is set to automatically detect your smart devices. Connect them with with just a click and start exploring them.
Your home - Your data
Animus Heart is engineered to keep your home private and safe at the same time. The whole system and data is managed on your device without being sent to an alien cloud server.
Features for you
The Animus Home system is built to fulll the needs for both developers and regular users. It is a system that acts like a living organism, adapting itself to the user's need.
Recommendations
Personal recommendations of hApps that work in your smart home.
Automatic detection
Animus Heart automatically detects your smart home devices.
Scenes
Set any specific scenes with your devices with our special Scene tool.
Automation hApp
Right out of the box you can automate your devices with the Automation hApp.
Private network
Minimize the risk of system failure by running everything on the Animus Heart locally.
Remote Access
You can still access your devices if you are away from home, just as safe.
Open API
Anyone with an Animus Heart can integrate new devices and create new hApps by using the open API. Animus Heart runs on Linux OS.
Benefits all
The open Animus Home platform benefits all users. It is a tool to develop new solutions, use them, save money, gain a better lifestyle and i every case - a greater experience.

Speaks to many
The Animus Heart is boosted with four of the most common protocols, giving access to thousands of smart devices. It supports devices on Wi-Fi, Bluetooth, Z-Wave and RF 433 MHz.
See all compatible devices
Be the first to get our latest news!