Together
Share your creativity and inspire others
Be part of something big
Just like you, we have a developer's thinking. We understand the freedom and openness required, your desire to shape and reshape the applications of how a piece of technology can be used.
Everyone is welcome to join the Animus Home community. Become a developer and build your first hApp!
Open your mind, create your dream
hApp World is the openness and freedom for you to shape your smart home. We believe in developers with a creative mindset and those who see the opportunities. We are merely giving you the tools you need to create whatever you like!
coming soon...
Desktop UI for simplicity
Manage you smart home from a proper desktop interface with the best overview options. Use the same desktop interface to create and share your hApp creations.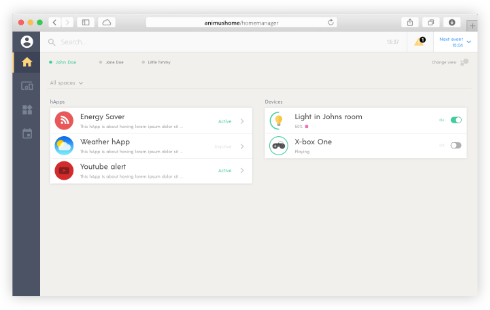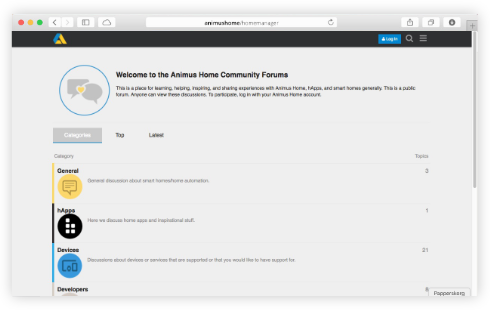 Collaboration
We encourage developers to work together and help each other. Creating complex hApp automations can be tricky and that's why we have opened a community forum where you can discuss problems that you run into during your development process.
Join our community forum to get help or help others
Go to forum

Sign up for developer news